Vinyl Windows Provide a Variety of Benefits for Colorado Homeowners
If you are interested in having vinyl windows installed on your home and you live in or around the Denver, Colorado area, you can turn to the trusted experts at High West Siding & Windows. We offer window solutions that can fit just about any budget, along with installation services that are second to none, and you will be glad that you chose us over the local competition.
At High West, we pride ourselves on providing customers with the benefit of choosing what products are installed in their homes instead of pushing a single manufacturer over all the others. However, you can rest assured that no matter what brand of vinyl windows you choose, you can receive the following benefits: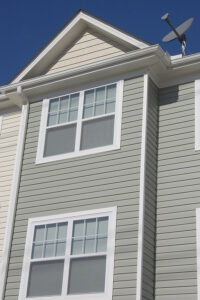 Unparalleled beauty that lasts – All of our vinyl window options are virtually maintenance free and will look great for years down the road with little or no need for scraping, sanding, or repainting.
Durability and longevity –Our vinyl windows are built to withstand the fluctuating temperatures and increased UV exposure in Denver, CO, without warping, cracking, or fading.
Improved energy efficiency – Our vinyl window products have excellent air infiltration ratings and will help prevent air from leaking into and out of your home, which can lessen the strain on your HVAC unit and lead to potential savings on your monthly power bill.
And, you won't just be getting great vinyl windows, you will also be receiving excellent installation services from our highly trained and experienced technicians. What's more, we stand by their craftsmanship by offering a lifetime labor warranty on all whole-home window installation jobs.
Contact High West Siding & Windows today to schedule a free consultation at your Denver, CO, home and learn more about our top-notch vinyl windows.