THE HIGHEST STANDARDS
The name ProVia can be translated The Professional Way.
The Professional Way means ProVia is held to a higher standard of
integrity, accountability and quality. ProVia is a faith-based company
with an intense focus on producing Professional-Class Products, and
conducting business The Professional Way.
They are committed to making doors The Professional Way; doors individually customized for homeowners to the highest standards of durability, security and energy efficiency in the residential market.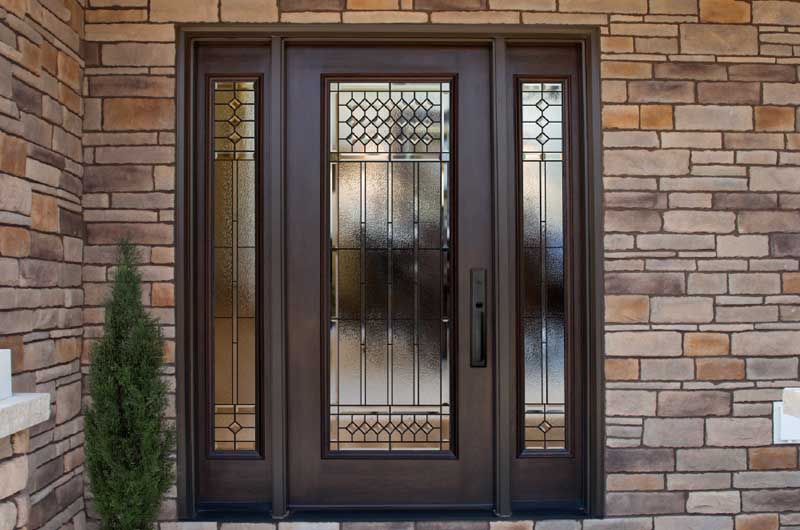 ABOUT PROVIA
ProVia is a family-owned company with facilities in Ohio and Mississippi.
They manufacture Professional-Class door, window, siding and stone
products. The company was started in a garage by Bill Mullet more than 40 years ago and has grown into a nationally known manufacturer of high-quality entry door systems.
Today, ProVia remains privately owned by the Mullet family and continues to invest in its facilities, employees, customers and research & development. The company continues to manufacture outstanding replacement door, window, vinyl siding, manufactured stone and metal roofing products with a dedicated growing team that distributes products throughout most of the United States.
DOOR OPTIONS
ProVia offers four lines of fiberglass and steel professional-class entry doors that meet the highest standards for beauty, durability, security and energy efficiency, available in custom sizes and finishes.
Fiberglass & Steel Entry Doors
Patio Doors, Sliders, & Hinged Glass Doors
CORPORATE AWARDS & ACHIEVEMENTS
Over the last four decades, ProVia, its employees, and its valued partners have endeavored to provide professional-class products to homeowners across the United States. ProVia's vision is to be the premier building products manufacturer, providing unmatched quality and service. These achievements are truly the result of an amazing team of individuals driven by a relentless discomfort with the status quo.
ENERGY STAR®
Ten awards from U.S. Department of Energy & U.S. Environmental Protection Agency

4-time Partner of the Year for Door Manufacturing award winner
5-time Sustained Excellence award winner
1-time Excellence in ENERGY STAR Promotion award winner
CRYSTAL ACHIEVEMENT AWARDS from WINDOW & DOOR MAGAZINE

Most Innovative Manufacturing Process
Most Innovative Door
Best Industry Website

OSHA
Star Voluntary Protection Program Award