PERGOLA MYTHS
When exploring the wonderful world of Pergolas, be careful NOT to believe the myths. There are plenty of Misconceptions out there about these beautiful products, and a lot of them are UNTRUE.
1) They're not useful
This couldn't be further from the truth. Pergolas and louvered roof systems are useful for both sun and rain, and for whatever your needs might be. Our pergolas have a curved lattice roof that offers better protection from the sun than other, similar products. With the
TEMO
Operable Pergola, the louvered slats at the top can open to let in sunlight, and close to provide shade or block the rain.
2) They're a lot of maintenance
This depends on what material it's made of, which you might have guessed. Our TEMO Pergola is made from extruded aluminum beams, which are strong enough to span up to 20 feet between supports. They are also
MAINTENANCE FREE
! That's right. No staining, sanding, or painting required with our pergolas.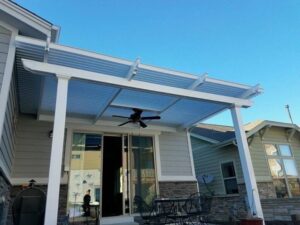 3) They don't hold up to weather
Not only can a louvered roof system stand the weather, but it's actually built to do just that. ALL of our TEMO products meet strict national engineering standards and are certified by national testing agencies, in addition to being approved by our own engineering department before production ever begins. We're so confident in our TEMO patio products that we provide a Limited Lifetime Transferable Warranty on our pergolas.
4) They're not worth the cost
There is actually great ROI involved with a pergola. Our pergolas will be made of the highest quality, and we always focus on getting the job right the first time, so that you can get the most out of your investment. The upfront costs of a pergola are returned with every minute of enjoyment you receive from it over the years.
If you don't think you'll get enough years of enjoyment from your pergola, it's also a great investment that will increase the value of your home.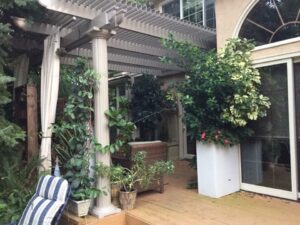 5) Their lifespan is short
TEMO Pergolas are built to last, and our work is always backed up by our quality guarantee. We also have lifetime labor warranties on our projects. The TEMO manufacturer also provides a Limited Lifetime Transferable Warranty.
6) They're not heated
Your pergola and patio setup can be easily heated. Adding progressive screens can turn your patio/pergola setup into an outdoor living room to enjoy throughout the year. This makes your patio available to you during the cooler months. The louvered roof system can close to block wind, rain, and snow, keeping your patio warm.
Take a quick look at some of our completed TEMO Pergolas. Like what you see?
Give us a call
to schedule a FREE In-Home Design Consultation! Let the professionals here at High West build your dream outdoor space!