Durable Fiber Cement Siding That Will Look Great on Your Denver, Colorado, Home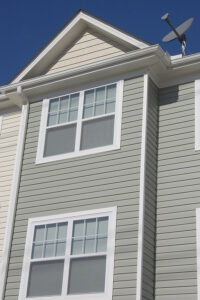 Fiber cement siding is great for homeowners in Denver, CO, or any other nearby community because it combines the beauty of simulated wood with the durability and longevity of fiber cement. At High West Siding & Windows, we offer premium fiber cement cladding products and professional installation services. We also provide design services to help you achieve the look that you've always dreamed of for your home's exterior.
At High West Siding & Windows, we offer fiber cement cladding products that are available in a multitude of colors and styles to match or update the visual style of your home, including:
Lap board
Shake
Shingle
Vertical board
And others
In addition to beautifully simulating the look of real wood, fiber cement siding products are durable enough to withstand long-term exposure to the elements. The fiber cement cladding products that we offer undergo stringent testing and are designed to withstand the most extreme weather conditions. They are also specifically engineered for the climatic conditions in the Denver, Colorado, region, which include the fluctuating temperatures of freeze-thaw cycles and increased UV (ultraviolet) exposure form the high altitude.
Perhaps best of all, our fiber cement cladding products are backed by a 30-year manufacturer's warranty. We also provide a lifetime workmanship warranty for all of our whole-home siding replacement work, to give you the ultimate peace of mind in your investment.
Homeowners that want to beautify their Denver, Colorado, homes and increase their longevity and property values by having fiber cement siding installed should contact High West Siding & Windows today to set up an onsite consultation with one of our siding experts. We have a variety of financing options that are available for qualified buyers.