The Home Remodeling Professionals for All Your Interior Remodeling Needs in Denver, CO & Surrounding Communities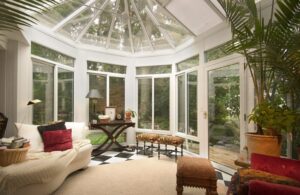 When seeking home remodeling professionals for your renovation project in Denver or any of the surrounding communities in Colorado, turn to the experienced contractors at High West Siding & Windows. Whether you're seeking a bathroom remodel, an update for an outdated kitchen, or an expansion that will give you more indoor living space to enjoy, we are the reliable contractor that will complete your home remodeling project to your full satisfaction. At all times, we'll treat your home with respect, be mindful of your budget, offer customized solutions, and ensure your home is a prefect reflection of your vision.
Since 2006, we've used our experience and expertise to help our customers in Denver, CO, and surrounding areas turn their dreams into reality. Led by a contractor with more than two decades of experience in the home remodeling industry, we deliver superior craftsmanship, ensuring lasting results from your project.
Interior Remodeling
Whether you need a simple bit of interior painting, or sophisticated major projects like a sunroom addition, our skills are up to the test. We specialize in kitchen and bathroom remodels, and provide exceptional quality and attention to detail on any other interior finish work you need.
We Stand behind Our Work
Honesty and integrity are our most powerful tools, and that's why we offer five-year minimum workmanship warranties on everything we do. Product warranties may differ by brand or manufacturer, but our promise to stand behind our home remodeling work never fluctuates.